Spatial design innovators know that the reinvention of the industry's décor wheel is the business of imagination. By creating new trends in decorative design, progressive artist/designers are making important revisions to the way that we view Art, Architecture, and Interior Design.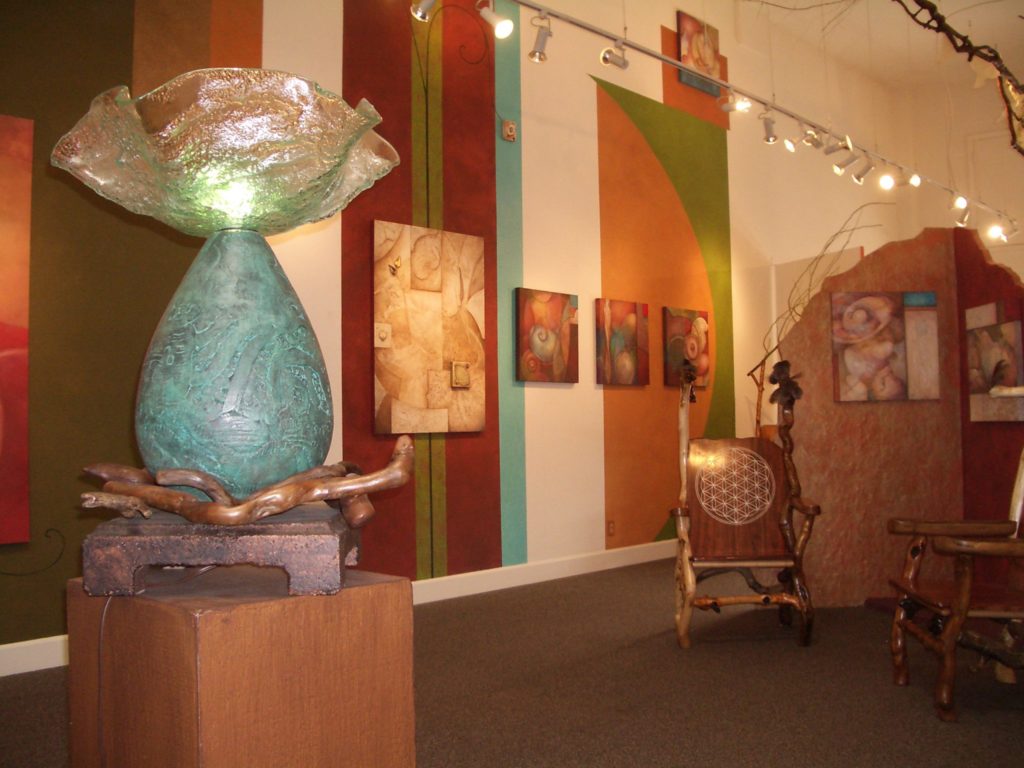 Decorative Design is not limited to painted finishes or murals. The newest decorative concepts amalgamate unusual and green materials into wall art, Eco – art installations, and the creation of total environments. The goal is to develop practical spaces that evoke specific emotional responses and produce connection to the environment in a non-ordinary way. Integral to the process is the effective combination of three dimensional and two dimensional design elements into a cohesive ambiance, which produces genius loci or "spirit of place".
Decorative design elements are an essential part of the comfort zone of any environment. These are the aesthetic details that bond and organize a space into a personal and cohesive whole. These design solutions also resolve spatial challenges through color placement, pattern coordination, and the use of sculptural elements.
The popularity of Dale Chihuly, Joan Backes, and Andy Goldsworthy, demonstrates the effectiveness of these concepts and why they are so desirable in spatial design and immersive art installations today.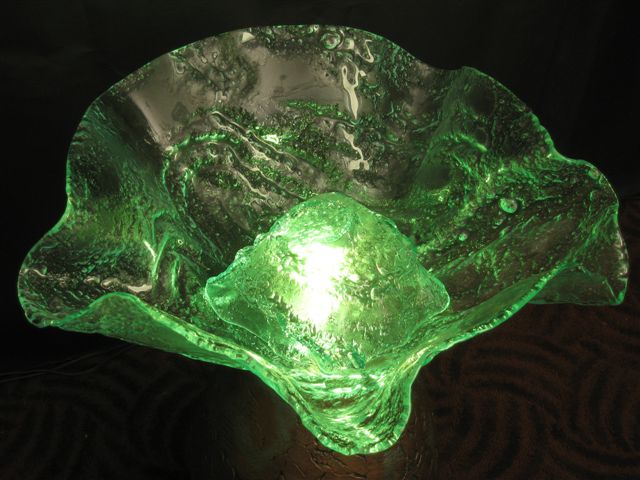 Materials such as cast glass, ceramics, wood, and Papier-mâché are replacing the plastics and factory veneers of the 20th century. Around the world, natural elements such as leaves, driftwood, rocks, bone, and branches are being incorporated into installations that range from museum shows to fashionable homes and public venues.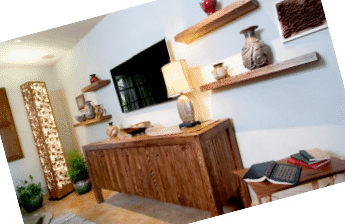 Hand manufactured (artisan built) products are also making a come back – often in juxtaposition with high technology. This unity of opposites makes perfect ergonomic sense in today's obsessively techno-gadget world. Who could have imagined titanium combined with hand woven hemp in years past? But now it's here.
How does this fit into the larger design scheme?
Current design trends thrive as much on reality and practicality as they do on aesthetic preferences. Ergonomics in the design of products, art, or space is the consumer's bottom line. Why would anyone buy an uncomfortable chair, or by the same example, live with decorative design that doesn't support the over-all function of the space or make them feel wonderful? Great design always addresses both form and function – that is one of the ways that you know its great design.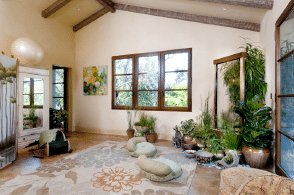 Also an awareness of spatial psychology, known as proxemics, plays a huge role in the design choices that are being looked at and implemented today. The contemporary design index leans toward comfort that is personalized, practical, and pleasurable. Today most people don't care about impressing others or being impressed, they care about being surrounded by a nurturing spatial continuity that makes them feel relaxed and revitalized. Whether this is at home, work, or in a public space, this continuity fulfills the modern psychological need for place identity; a form of visual branding that creates a sense of comfortable and usable familiarity. People want to feel a part of their environment and to be included in its raison d'etre. Awareness of spatial relationships and how they affect us is the key to creating compelling and efficacious spatial design.
As Jane Parkins wrote in her February 2012 article.
"The success of a space, public or otherwise, relies for the most part on the atmosphere that it creates for the user. While functionality is always a key part of design, if individuals feel uncomfortable in the space; its functional aspects are simply wasted".
…and so the business of imagination continues to reinvent itself.        Martha Channer 2017