COMMERCIAL DESIGN
Hospitality  •  Service Businesses  •   Public Venues
Transforming ordinary spaces into extraordinary experiences….
Memorable design solutions that reflect your brand image and design preferences.
We create inspiring environments that entice your clientele to remember you and return!
"It has been our pleasure to retain the MC2 Design team on several projects that required unique creativity and artistic capabilities. Our projects are consistently created for those clients that have a desire for the new and unusual. MC2 has consistently executed these commissions with such a degree of detail that BVM has won awards for the projects that they have participated in. I confidently kudize them for outstanding concern and sensitivity to both the architectural design and the interior design plan."
– Ben V. Mammina, Owner,  BVM  Architecture and Interior space planning
 
"We really enjoyed working with both of you on our tea house. The new shelving and signage has been an especially helpful sales tool. It's been great to add a personal touch to the space (along with our new products) and at the same time keep the wonderful look and feel that this place has always been known for. We appreciate your help and know-how".
– David and Susan Gambill, Owners,  Infusions Tea House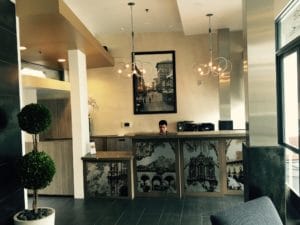 HOTELS are perfect for highly creative design plans because signature ambiance is as important to hospitality as comfort and practicality.
For the La Pensione hotel, we designed and reoriented the check-in desk from its original position facing the windows to one facing into the lobby; this provided three times the amount of work space and two concierge stations instead of just one. For something unusual and magical, we developed the free form counter shapes with lit glass elements to create a feeling of warmth and welcome.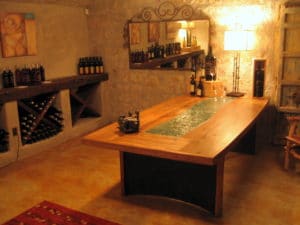 WINERIES are all about tasting the wine, having the experience, and taking a bit of that feeling home with you.
This tasting room was designed to bring the mystery of the wine cellar and the charm of a cozy space into that experience. Our custom tasting table is made of figured hickory juxtaposed with a kiln formed glass insert that runs zig-zag down the middle of the table top. The sturdy hand-made welded base is finished with a custom patina and edged with more savory hickory. If this project sounds like the description of a fine wine – it was meant to.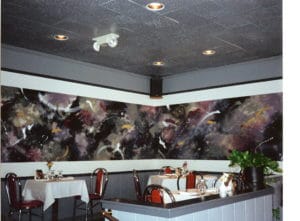 RESTAURANTS should be as unique as the food they serve. Environment, like location, is the key to a successful restaurant. Of course the food comes first, but a comfortable, charming ambiance will make customers want to take their time and stay for all the courses.
Our Albuquerque restaurant project, The Gourmet Diner, combines abstract art skills with that classic diner feel – just like the menu!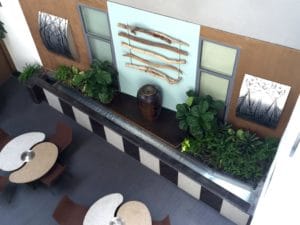 CORPORATE SPACES are designed with productivity in mind. This combined with a healthy environment makes for a happy work culture and increases team bonding, creativity, and good employee relationships.
Corporate settings can also be for clients and for the general public. Art installations and creative reception areas consolidate company branding through color, form, and design while they also enrich your audience.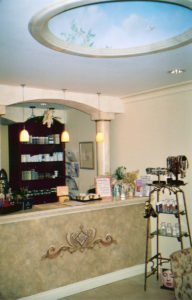 RETAIL and SERVICE BUSINESSES need memorable visual branding, a relaxed shopping or service experience, and a reason for the client to return. That reason is usually the quality of the experience, which is determined by customer service and the ambiance created through the environment.
Aesthetics sell – If you are skeptical just think about how packaging has affected your purchases. How you package your space, along with the products or services offered, will greatly affect your sales.
Our small spa project combines aesthetician and health services along with skin care products and other retail items. Both soothing and nurturing; the idea is to feel pampered as soon as you walk in.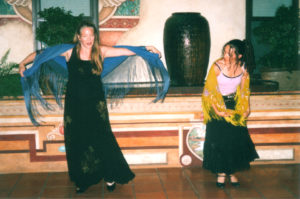 ENTERTAINMENT and RECREATIONAL VENUES are as varied as pubs, night clubs, theaters, community centers, and museums. Each requires the essence of fun, adventure, and social interaction. Live performance is a factor as well as food and drink services. Each one has a distinct set of design parameters: acoustics, stages for performers, and room layouts that cater to visibility and effective food service. Our goal is to promote all things social. Community is a large part of what we create for public spaces -more than just style – our spaces are designed to start conversations.
Visual Branding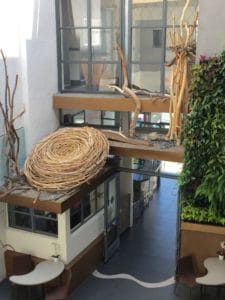 Visual branding is the take away experience that reinforces your products or services to your clientele.
This design experience, from conference rooms to entryways, must reflect your distinct style, mission, and purpose.
Customized Ambience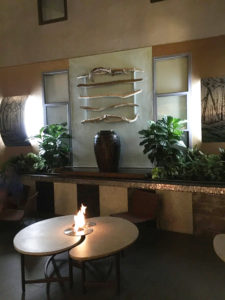 Custom means an exact fit for your needs and preferences, which includes brand identity and signature ambiance. Ensure that your audience remembers you and returns by creating a unique environment that feels both comforting and exciting; one that promotes an easy sociability combined with unforgettable style.
Ergonomics with Elegance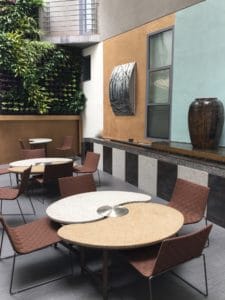 Ergonomics are the mechanics of design. Elegance begins with a purpose and builds beauty into its function. A chair that is not comfortable, no matter how pretty, is not worth sitting in. Functionality in commercial design is imperative to good service and customer satisfaction.